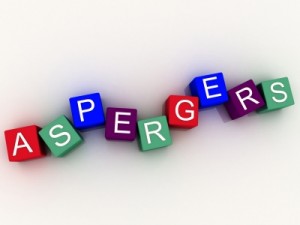 April is Autism Awareness Month! Autism affects about 1 in 68 children, yet autism can be exceptionally difficult to classify as each case is very unique to the patient. Asperger syndrome, once known as a specific subtype of autism, is now classified as part of the single autism diagnosis by the recently published 2013 DSM-5 diagnostic manual.
Patients with Asperger syndrome, considered to be a higher functioning form of autism, often have deficits in motor development, social interactions, repetitive behavior, and often display a restricted range of interests. Difficulties in language or cognitive development are usually not present in Asperger cases, as compared to autism. More behaviors associated with Asperger syndrome include:
- Repetitive speech
- Obsession with a specific topic
- Limited/inappropriate social interaction
- Challenges reading nonverbal communication cues such as gestures or facial expression
- Challenges understanding emotional issues
- Challenges understanding non-literal phrasing
- Challenges understanding intent in conversation
- Uncommon or awkward movements/mannerisms
- More often discussing oneself than others
- One-sided conversations
It is important to note that all individuals with Asperger syndrome may display all the above behaviors, which adds to the challenge of diagnosis.
For those struggling with Asperger syndrome, social interactions can be challenging, confusing, and overwhelming to the patient. With challenges seeing the perspective of others, they may not realize what is appropriate in social context. Difficulty controlling emotional reaction is also commonly seen with Asperger patients, as they may laugh at inappropriate moments or cry very easily. Additionally, since development delay can be present in motor skills as well, children have an even tougher time socializing, as they do not have the ability to play the same way other young children play.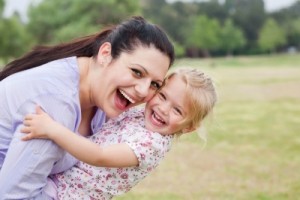 Asperger syndrome is often undiagnosed until the child or adult experienced extreme difficulties in school or work. When diagnosed in adulthood, many of these patients are seeking treatment for anxiety or depression. Children are often misdiagnosed as ADHD or as having other behavioral issues. Diagnosing can be tricky, because children with Asperger's often have notably high language development, but do not interact well with other kids due to the mental/social barrier. Inability to socialize is the key factor in diagnosing children with Asperger syndrome.
Neurofeedback can be effective in reducing or eliminating unwanted symptoms that may be disruptive in daily life. An EEG brain map is performed first to identify where the brain is having difficulties, and protocol is developed to naturally target these areas of the brain to improve overall function of the individual. Using Neurofeedback patients with Autism or Asperger's can experience significant improvements in overall function, allowing them to live a happier and more effective life. To learn more about what neurofeedback can do for you and your family, please schedule a free in-person consultation with our director Dr. Jolene Ross. As mentioned, every individual case is different, so it is very important to develop an individual wellness plan with Dr. Ross to assess and treat all of your individual needs.
First image courtesy of David Castillo Dominici at FreeDigitalPhotos.net.
Second image courtesy of photostock at FreeDigitalPhotos.net