About
Advanced Neurotherapy is a family-owned wellness clinic in Needham, Massachusetts that specializes in neurofeedback.
Owner and director Dr. Jolene Ross, a licensed psychologist since 1986, was faced with a critical issue in her daughter Aliza's development. She was diagnosed with ADHD in the second grade. The conversations Dr. Ross had with her educators began leaning towards starting Lee on medication.
Dr. Ross, having a background in behavioral medicine, did not want to turn to medication so quickly, but wanted to find something safe and effective that would help her daughter succeed. She decided to try neurofeedback with a local practitioner.
The results Dr. Ross saw in her daughter were astounding.
Aliza's executive functions had greatly improved and her school performance reflected these changes.
However, after about a year of neurofeedback sessions, the neurofeedback practitioner moved away, but Dr. Ross wanted Aliza to continue on the path she was on with her treatment. Dr. Ross decided to receive neurofeedback training.
Aliza saw even greater results receiving treatment from her mother. Dr. Ross made it her mission to find the most effective and durable neurofeedback applications and help others optimize their brain function. Advanced Neurotherapy was born. a
At Advanced Neurotherapy, we focus on treatment modalities that are effective and durable. Each of the services we offer has been thoroughly researched and tested by us and by others. We work with you to determine which treatment modality, or combination of treatment modalities, will work best to achieve your goals and improve the quality of your life and the quality of life for those around you.
OUR MISSION:
To improve the functioning and quality of life for people of all ages, using neurofeedback and related treatment modalities.
To identify underlying causes using quantitative methods, and provide effective corrective care.
WE PROVIDE: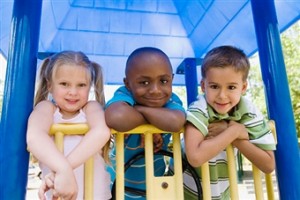 All of our patients receive a brain map before beginning neurofeedback to determine treatment protocol. They also receive a brain map after a period of neurofeedback training to determine progress and to allow for adjustments in treatment protocol. This is unusual in the field of neurofeedback, but has been recommended by neurologists Dr. Frank Duffy (Children's Hospital Boston) and Dr. Denise Malkowics (Institute for the Enhancement of Human Potential.)