What is Health Coaching?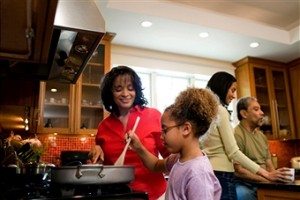 Health coaching is an exciting and unique innovation in health and nutrition. Through health coaching, you will learn what approach works best for you at this point in your life as well as tools to do this on your own as you move into later stages of your life. This is done through a holistic nutrition approach, which is the concept that there are two nourishment groups:
Secondary Nourishment, the actual food that you eat such as fruits, vegetables, meat, etc.
Primary Nourishment, the other things in your life that nourish you, such as relationships, career, exercise, etc.
If one of these groups is imbalanced, the other generally is imbalanced as well. Health coaching looks at how all areas of your life are connected. Does stress at your job or in your relationship cause you to overeat? Does lack of sleep or low energy prevent you from exercising?
As you work with your health coach, you will look at how all parts of your life affect your health as a whole. Through this process you will find what we all continuously seek:
a healthy balance.
A health coach is a wellness guide and supportive mentor. While most dietitians dwell on calories, carbs, fats, proteins, restrictions, and lists of good and bad foods, a health coach works with you to create a happy, healthy lifestyle in a way that is flexible, fun, and free of denial and discipline.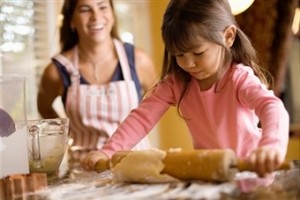 Food has a huge impact on your overall well being. As your daily diet changes, your body changes, and your happiness improves.
No one diet works for everyone, nor does it work for their entire life.
Your health coach will guide you to find the food and lifestyle choices that best support you. With help, you will make gradual, lifelong changes that enable you to reach your current and future health goals. Health coaches guide clients to find the food and lifestyle choices that best support each individual.
Health coaches see clients who have come into their consultation in need of the development of better eating habits, who are looking to lose weight, and some looking to stop binge eating. Other clients have healthy eating habits, but want to live a more balanced lifestyle.
Some clients experience feeling sick every day, and no one has been able to explain why. Health coaches help by figuring out where the problem exists and making a plan to combat the issue.
Health coaches also address specific medical concerns such as diabetes, high cholesterol, or hypo-glycemia. They help clients make gradual, durable, and lifelong changes that enable them to reach their current and future health goals.
Getting Started
When was the last time you talked with someone about your health and received the personal attention you deserve? During your initial consultation, you will discuss your unique situation in depth with your health coach and determine how to develop a personalized program to radically improve your health and happiness and to help you reach your personal goals. Your health coach will help you explore concerns specific to you, your body, and your lifestyle in order to discover the tools you need for a lifetime of balance.
You Will…
Set and accomplish goals
Explore new foods
Understand and reduce cravings
Increase energy
Feel better in your body
Improve personal relationships
Have access to food sensitivity testing