Meet the Family
Jolene Ross, Ph.D.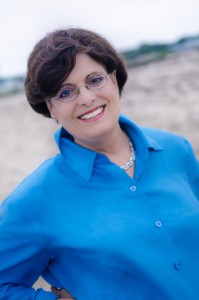 When faced with the personal challenge of having one of her children diagnosed with severe Attention Deficit Disorder, Dr. Jolene Ross sought alternative treatment options and decided to try neurofeedback. The dramatic improvements in her child's functioning prompted her to seek training in this new treatment modality.
Dr. Jolene Ross is the founder and director of Advanced Neurotherapy, a wellness clinic that utilizes behavioral medicine applications such as quantitative EEG analysis and neurofeedback. She works with individuals and families challenged with neuro-cognitive, neuro-emotional, and neuro-developmental disorders.
Dr. Ross is a licensed psychologist, and received a Ph.D. in Counseling Psychology from Boston College in 1985. She studied with Dr. Joseph Cautela, a founder of the fields of behavior therapy and behavioral medicine.
Dr. Ross has presented and published research in quantitative EEG and neurofeedback. She is a public speaker in her field and she supervises and trains professionals internationally. Recently, she co-authored a chapter entitled Integrative Approaches to Brain Rehabilitation, in Integrative Psychiatry (2010), Oxford University Press, which is part of the Andrew Weil Integrative Medicine Library.
Dr. Ross has experience teaching pre-school, primary, middle school, college, and special needs students. Her work inspired her career in psychology, which began in 1979, working with individuals with developmental disabilities, learning disabilities, brain injuries, epilepsy, and other disorders of the central nervous system.
Dr. Ross studied Quantitative EEG Analysis and its application to neurofeedback with K.H. Wong, Ph.D., who was associated with Harvard's Epilepsy and Applied Neurophysiology Unit, Children's Hospital Medical Center, Boston.
Since then, she has trained and collaborated with Dr. Barry Sterman, Professor Emeritus of Neurobiology and Bio-Behavioral Psychiatry, UCLA School of Medicine, who is the founder of neurofeedback and one of the pioneers in quantitative EEG assessment.
In September of 2009, Dr. Ross traveled to Amman, Jordan, where she established a neurofeedback program, successfully treating children and young adults with autism and epilepsy. She provides ongoing support, supervision, and QEEG analysis.
---
Shayna Strickland, CHC, AADP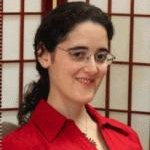 I learned as a child that food was key to my health and it has been a consistent lesson throughout my life. As a young child, I had chronic ear infections until my parents took me off of dairy. In high school I was diagnosed with Leaky Gut Syndrome and told not to eat certain foods and to take supplements for a period of time.
Then in 2003 I woke up one morning with a slight pain in my side. By that night I was in the fetal position on the emergency room floor because the pain had become so severe.
It took 6 months of not being able to stand up straight, torturous and invasive tests, and trips in and out of the hospital before someone outside of western medicine suggested that I was likely allergic to wheat and dairy. Having been lactose intolerant as a child and being desperate to no longer be in such pain, I was willing to try anything. Two weeks later, my pain had been cut in half and my excess weight started to fall off.
Many people noticed my weight loss and my clarity of mind as the fog lifted. My focus became better and I clearly felt physically better. For months they asked questions and I decided that I should be able to answer their questions based on more than just my personal experience and what I had read.
Thus began my search for a nutrition-based program, but there was a catch; I did not want the standard version of nutrition. As a result I attended the Institute for Integrative Nutrition, where I was trained in more than one hundred dietary theories and studied a variety of practical lifestyle coaching methods.
After graduating in 2006, I participated in the 2006-2007 IIN Immersion program, reserved for the top 20% of the previous year's class. I am accredited by the American Association of Drugless Practitioners and offer individual health and nutrition counseling both in person and via telephone. I am also a group workshop presenter.
In 2007, I became bedridden with Lyme disease and found, once again, that nutrition was a piece of my health puzzle. I currently work with clients through basic nutrition and lifestyle and my clients achieve dramatic results.
As a health coach, I help others achieve health, happiness, and life goals through nutrition and lifestyle, as I have myself. The way IIN and I explain holistic nutrition is that there are two nourishment groups:
Secondary Nourishment, which is the actual food that we eat such as fruits, vegetables, meat, etc.
Primary Nourishment, which are the other things in our lives that nourish us, like relationships, career, exercise, etc.
If one of these groups is imbalanced, the other generally is imbalanced as well. We work together on both groups to find what we all continuously seek: balance! Drawing on this knowledge, I will help you create a completely personalized 'roadmap to health' that suits your unique body, lifestyle, preferences, and goals.
What you can expect when working with me is to be met where you currently are.
I have clients who have come into their consultation eating only take out, canned, and frozen foods, and others who have gotten the eating down, but want more information on living a balanced lifestyle. I have clients who are looking to lose weight, to stop binge-eating, or who want to address a specific health concern like high cholesterol, high blood pressure, or hypo-glycemia.
Some of my clients come to me because they just want to feel better. Some people feel sick every day for reasons no one has been able to explain, and are seeking explanation. The most important fact that I have learned is that no one diet works for everyone. I will guide you to find the food and lifestyle choices that best support you.
I will also help you to make gradual, lifelong changes that enable you to reach your current and future health goals. I work with my clients to make slow, durable changes, and I look forward to working with you!