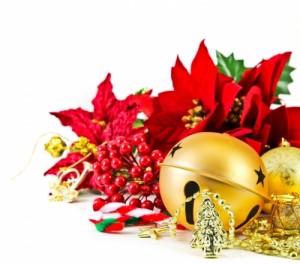 Neurofeedback helps to retrain the brain to function at it's optimal ability, creating safe and long-lasting results. However, patients can return to Advanced Neurotherapy for occasional booster sessions to ensure the brain continues to stay on the right track. December is an excellent time to come in for a booster session for several reasons!
Finals – If you are a student, December brings the hardest exams of the semester. In addition to the actual tests, students spend long hours compiling information and studying to prepare. A booster session keeps the brain functioning at it's best to ensure success during difficult academic periods. The better the brain functions, the better performance a person will give on their exams.
Depression and Anxiety – For many people, the holidays provoke many emotional symptoms of depression and anxiety. Although the holidays are meant to be a time of happiness and celebration, often people feel increased symptoms of emotional distress. Booster sessions provide emotional assistance to the brain as neurofeedback teaches the brain how to cope.
Stress – The holidays bring about a substantial amount of stress. Holiday parties, financial struggles, and family-related issues can impact a person heavily during this time of year. Neurofeedback helps the brain handle the stress with greater ease. A booster session provides excellent stress management.
Grief – For those who have lost loved ones over the years, the holidays can bring feelings of immense sadness and grief. To help the brain cope with the grief and try to improve emotional stability, boosters sessions are very effective.
Booster sessions are effective year round! Read our list of 10 Reasons Why Neurofeedback Booster Sessions are Beneficial to Clients.
Image courtesy of Feelart at FreeDigitalPhotos.net.