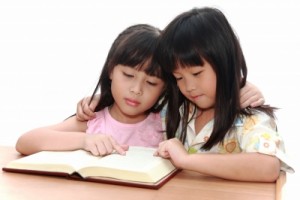 Diagnosing a child with a learning disability can be difficult considering all children learn at their own pace. However, all parents should be keeping a close eye on their children's studies and grades to examine if they are exhibiting symptoms indicative of a learning disability. In fact, fifteen to twenty percent of the population has a reading disability. Dyslexia is a learning disability affecting both oral and written language abilities, affecting both males and females equally. Children inherit genetic links, so if you have a learning disability, it is not unlikely your child may as well.
Children who struggle with dyslexia are often diagnosed by the symptoms they have displayed both at home and/or in the classroom. Though symptoms displayed from young ages persist throughout life, dyslexia is symptomatic in different ways at different ages throughout the child's life.
Signs of Dyslexia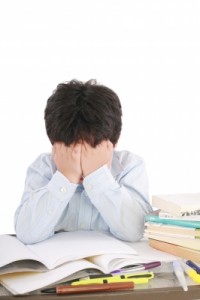 Preschool - Difficulties with:
Learning the ability to talk
Adding vocabulary
Pronunciation
Recalling the right words
Learning the alphabet
Spelling
Identifying colors, shapes, days of the week by name
Following directions with steps
Telling stories correctly
Separating sounds in words
Kindergarten-Fifth Grade – Difficulties with:
Consistent reading and spelling mistakes
Letter reversals, such as confusing d for b
Word reversals, such as top for pot
Inversions, such as u and n
Transpositions, such as felt and left
Substitutions, such as house and home
Reading isolated single words
Connecting letters to sounds
Learning to tell time
Planning
Confusing small words like at/to or does/goes
Remembering facts
Learning new skills
Relying too much on memorization without comprehension
Impulsivity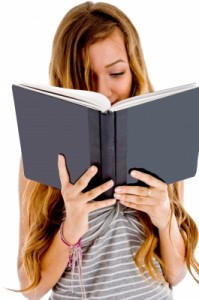 Middle School – Difficulties with:
Finishing homework that requires reading in a timely manner
Reading in front of class
Stammering
Replacing similar sounding words despite different meanings, such as distinct and extinct
Spelling, grammar, and punctuation
Expressing ideas in an organized fashion
High School – Difficulties with:
Not understanding puns or hidden meanings
Not understanding punch lines to jokes
Arguing a point, not being able to support an argument
Getting to the point of a story or argument
Trouble reading charts and graphs
Confusing left and right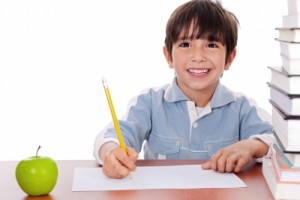 If children who have dyslexia are not treated within the first few years of development (up until Kindergarten or first grade), they will see significantly more problems in learning to read grade level appropriate material throughout their life. In fact, 74% of children who read poorly in the third grade remain poor readers until ninth grade.
Neurofeedback trains the brain to work efficiently, improving executive functions and other necessary skills needed to read and comprehend material. If you suspect your child may have a reading disability such as dyslexia, schedule a free consultation with our director Dr. Jolene Ross.
First image courtesy of Phaitoon at FreeDigitalPhotos.net
Second image courtesy of David Castillo Dominici at FreeDigitalPhotos.net
Third image courtesy of imagerymajestic at FreeDigitalPhotos.net
Fourth image courtesy of photostock at FreeDigitalPhotos.net