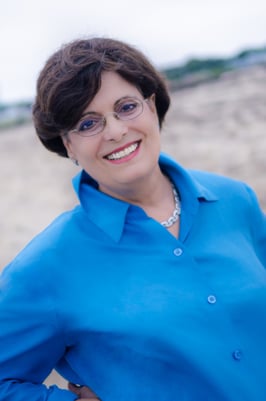 The BAUD (Bio Acoustical Utilization Device) is a small device that utilizes sound to enhance brain function by effectively stimulating neuroplasticity which produces lasting change to the brain and eliminates symptoms of both neurological and psychological issues. During a BAUD treatment session, the patient listens to specially designed sound frequencies that allow the brain to create new habits of brainwave activity, alleviating symptoms of anxiety, ADHD, PTSD, chronic pain, addiction, cravings, and more. Even some physical symptoms may be effectively eliminated because they actually initiate in the brain even though they may be felt in the body.
Dr. Jolene Ross, owner and director of Advanced Neurotherapy PC, explains, "I have found the BAUD to be very effective when combined with neurofeedback in the treatment of PTSD, anxiety, and depression in particular. The BAUD effectively normalizes brain functioning. I have even seen it bring a wandering eye into alignment." Dr. Ross likens the BAUD to the use of EMDR (Eye Movement Desensitization and Reprocessing), a form of psychotherapy which uses eye movements, tapping, or other forms of bilateral stimulation to help clients process memories causing them distress. Dr. Ross believes that the BAUD actually works more rapidly and more durably for patients.
The BAUD is an all natural, medication free treatment, and it works well for all ages. "I have used it with clients across the lifecycle," describes Dr. Ross. The BAUD is a fantastic treatment option to relieve symptoms causing pain and suffering, however Dr. Ross believes that the most effective way to use the BAUD is in conjunction with other therapies, particularly neurofeedback. "Neurofeedback is an effective way of targeting and harnessing neuroplasticity," she explains.
At Advanced Neurotherapy, we offer both neurofeedback and the BAUD as options for treatment along with therapy, nutrition counselling, and more. Neurotherapy is about treating the whole person by understanding the brain function behind unwanted symptoms. For more information about the BAUD and about how Dr. Ross can help you and your individual case, schedule a free consultation with Dr. Ross.