By Dr. Jolene Ross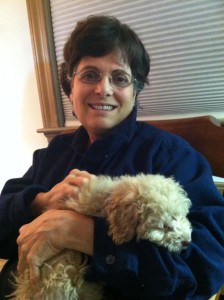 When a person is bitten by a tick, the tick often carries other diseases that are equally dangerous. The combination of these diseases increases the person's challenges, including the challenge of getting better. In Lyme endemic areas such as the Northeast, the Great Lakes Region, and Washington State, the evaluation of mental health problems should begin with lab tests to rule out the possibility that Lyme and/or co-infections are the cause or exacerbating factors in these presenting problems.
Even after successful treatment of Lyme disease and its related co-infections, the neuropsychological symptoms often persist and require treatment. In some cases, psychiatric medication can help relieve symptoms, but they rarely correct the underlining neurological disruptions, preventing the individual from living a full and productive life.
Approximately one third of the people I treat turn out to have undiagnosed Lyme and associated diseases. It is essential to have a comprehensive medical work-up to diagnose Lyme, and to be sure that there are no other undiagnosed medical problems that also need treatment. If untreated, these medical conditions can be life threatening.
Neurological recovery is possible. Cutting edge medical treatment by a Lyme literate physician delivered simultaneously with or followed by effective neurofeedback treatment can return a person to their previous level of functioning. It is also possible for them to achieve enhanced mental, cognitive, neurological, and intellectual health beyond anything they had experienced prior to treatment. So, remember, "Mental Health is Physical" and requires achieving and maintaining body and brain health. Schedule a free consultation with me to learn more about how I treat neurological symptoms of Lyme.
Second photo courtesty of hyena reality at www.FreeDigitalPhotos.net