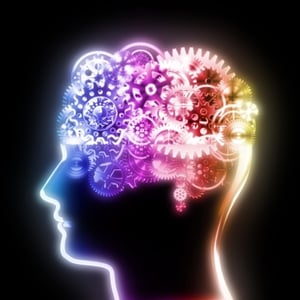 Mental health is essential to a person's overall ability to function on a day to day basis. Many people suffer with mental health issues that can truly interfere with the person's ability to live their life. As a person ages, memory is a common issue. If a person struggles with a mood disorder, doing even simply daily activities can seem as difficult as climbing Mount Everest. Those who suffer with anxiety tend to be held back from activities they would normally take part in, all due to the anxiety they feel. In each of these circumstances, the person doesn't have the ability to independently function and complete tasks as efficiently as they truly could. Neurofeedback helps you gain back that independence so you can go about your day with ease knowing you will be able to accomplish all that you need to each day.
Neurofeedback improves memory – Neurofeedback works to improve brainwave communication within the brain. When locations of the brain can communicate properly with each other, a person's memory can be improved. Someone struggling with memory loss may have trouble with task completion, may frequently misplace their possessions, or may even forget important events or tasks, causing severe interference with life.
Neurofeedback improves mood – If your brainwaves improve, the brain can function at a higher level. This allows your brain to stabilize mood and improve emotional control. For those who struggle with depression or other mood disorders, some days it feels impossible to get out of bed let alone accomplish anything that day.
Neurofeedback reduces/eliminates anxiety – Everybody experiences anxiety to a degree; that's natural! However, when anxiety starts interfering with daily life, anxiety becomes very problematic and can strip away someone's independence. Worry and fear can consume a person, holding them back from being able to function normally. Neurofeedback helps the brain learn to function calmly and efficiently, so anxiety does not result in the same unhealthy experiences, allowing for calm, rational assessments of daily situations.
Neurofeedback improves performance quality – As the brain learns to function more calmly and more effectively, the quality of a person's performance improves, including academic, work-related, and even physical performance like sports and music.
Neurofeedback is natural and safe for all ages.