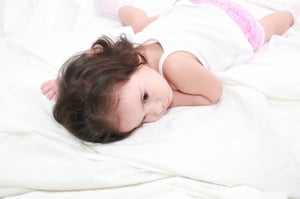 Auditory Processing Disorder (APD), also known as central auditory processing disorder (CAPD), affects about 5% of school-aged children's hearing. Children affected aren't able to process what they hear in the same way because their brain does not coordinate properly with the ears. Early diagnosis is crucial, as the condition can affect a child's speech and language leading to problems learning in school. APD is commonly misunderstood or misdiagnosed as another learning disability such as ADHD. APD can also lead to poor self esteem in a child as they feel they cannot keep up with the normal flow of conversation or reading. If you answer yes to any of the following questions, your child might be affected by APD.
Is your child able to perform and behave better in quieter settings?
Is your child easily distracted by loud or sudden noise?
Does your child have difficulty follow directions?
Do noisy environments upset your child?
Does your child have trouble with organization or remembering school materials?
Does your child have difficulty following an average conversation?
Does your child struggle with word or math problems?
Does your child have difficulty reading, spelling, and/or writing?
Neurofeedback finds where the brain is having trouble using EEG technology and then targets this part of the brain to strengthen it naturally using visual and auditory rewards. Improvements can be seen in a child's ability to communicate, to perform in school, and to sustain attention overall. The earlier APD is assessed and treated, the better the child's communication skills over the course of their whole life.
Images courtesy of David Castillo Dominici at FreeDigitalPhotos.net