It's that time again…wh
ere candy and sugar-packed treats are everywhere we turn, in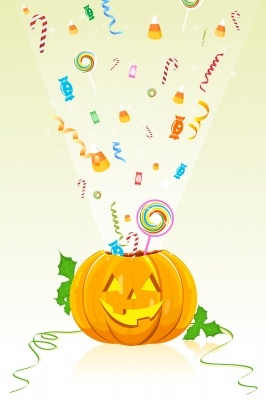 preparation for Halloween. Do you enjoy the occasional treat, or do you gobble all that finds its way into your path? Here are some ways to help minimize your consumption whether your motivation is to keep your blood sugar and weight in check, or to avoid perpetuating cravings:
1. Drink plenty of water! I know that seems odd, but it helps you to feel full and therefore minimize the temptation to eat, especially quick, easy, high calorie, high sugar treats.
2. Carry fruit with you and consume that any time you have an urge to eat a sugary treat. This will give you healthy sweets – and really you can only eat so much in a day!
3. Make sure you have access to healthy food and eat at regular intervals. You're more likely to grab the closest sugar-loaded snack if you haven't eaten a healthy balanced meal, or if you have gone too long between meals and just need something quickly.
4. Have some watered down juice accessible. Juice can actually be surprisingly high in sugar, though natural as opposed to processed and refined. But sugar none-the-less. Try watering down some juice so that you still get some sweet, but just enough to satisfy the craving rather than spike your blood sugar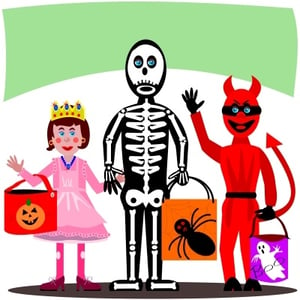 5. Don't stock up! Halloween isn't for another few weeks, so:
Don't buy your candy until the day of or night before so that it isn't tempting you for days and weeks in advance. This should save you money too, since the candy won't be around to eat and you won't have to go purchase more!

Choose treats that you don't like! Again, this way you aren't tempted to consume them before handing them out to trick-or-treaters.

Consider the candy your family likes and don't purchase those either. Your kids will get more than enough candy while out collecting on Halloween. And your partner will find plenty of items from what your kids bring home. No need to add to the loot!