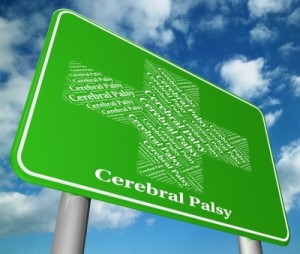 Cerebral palsy, or CP, refers to a group of neurological disorders involving movement due to brain development abnormalities. CP can affect other functions depending on the parts of the brain affected. Symptoms appear in infancy or early in childhood, permanently affecting muscle coordination and movement. The brain damage caused by cerebral palsy can also contribute to problems with speech, hearing, vision, and can be responsible for learning disabilities. Although there is no cure for cerebral palsy, various treatments can help improve quality of life for patients. Neurofeedback can be used to improve and correct brain function, thereby reducing the symptoms of CP.
Neurofeedback can reduce occurrences of spasticity and chorionic movement, and can also correct or improve:
Muscle control
Attention and focus
Posture
Articulation
Executive functions
Processing speed
Mental and behavioral flexibility
Physical coordination
Amblyopia, eye turn, and/or lazy eye
IQ
Cerebral Palsy: A Client's Success Story
A mother brought her sons to Advanced Neurotherapy. Her son Matt* had brain bleeding on the third day of his life causing cerebral palsy. Matt was being bullied by his brother Kevin* very aggressively. Kevin would chase Matt, catch him, and torture him, doing things like bending his fingers back. Matt had an impaired gate and was unable to get away from his brother. In third grade, very depressed, he told him mother that he was going to kill himself. "If I don't kill myself now, when I grow up, my brother will kill me."
Both boys attended neurofeedback sessions. One day, Jim, head of the brain mapping team, came around the corner and saw a boy standing in front of the water cooler. He could not see his face and was not sure who the child was, despite knowing all of the clients. When the child turned around, it was Matt. The reason Jim was unable to recognize him was that Matt was standing up straight, something he had been unable to do previously.
Matt had a wandering eye. He could look at you with one eye or the other, but not with both. In the summertime, Matt took sailing lessons. One week he became very dizzy and could not go to sailing. We had been targeting a part of his brain that is in charge of the muscles that control the eyes. After a week of being too dizzy to go sailing, Matt came in with his eyes aligned. He was dizzy because his brain had to figure out where his eyes were.
Matt had articulation problems, which improved dramatically during the time he had neurofeedback sessions. His mood also greatly improved. His brother Kevin, whom we also treated, stopped chasing him and hurting him.
Matt did better and better in school, ultimately excelling in a major way academically. The last time Dr. Ross saw Matt, he was 21 years old, 11 years after she had seen him for neurofeedback. He had maintained all of his neurofeedback benefits. His eyes were aligned and his articulation improvements had held. He was upbeat and optimistic with clear goals. He was a sophomore in college, doing very well, and applying to transfer to a highly competitive school where he planned to continue his work as a national speaker on disability rights. We are very proud of Matt and wish him continued success in his most important endeavors.
*Names have been changed to protect patient privacy
First photo courtesy of Stuart Miles at www.FreeDigitalPhotos.net
Second image courtesy of photostock at www.FreeDigitalPhotos.net